All

Deals

Coupons

Sales

Expired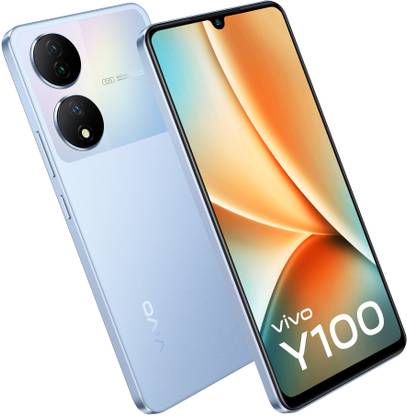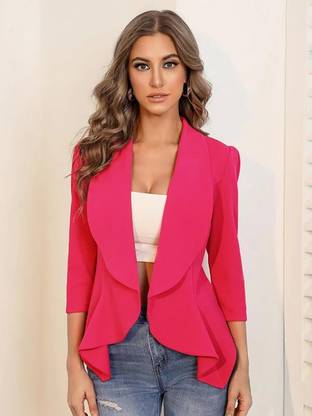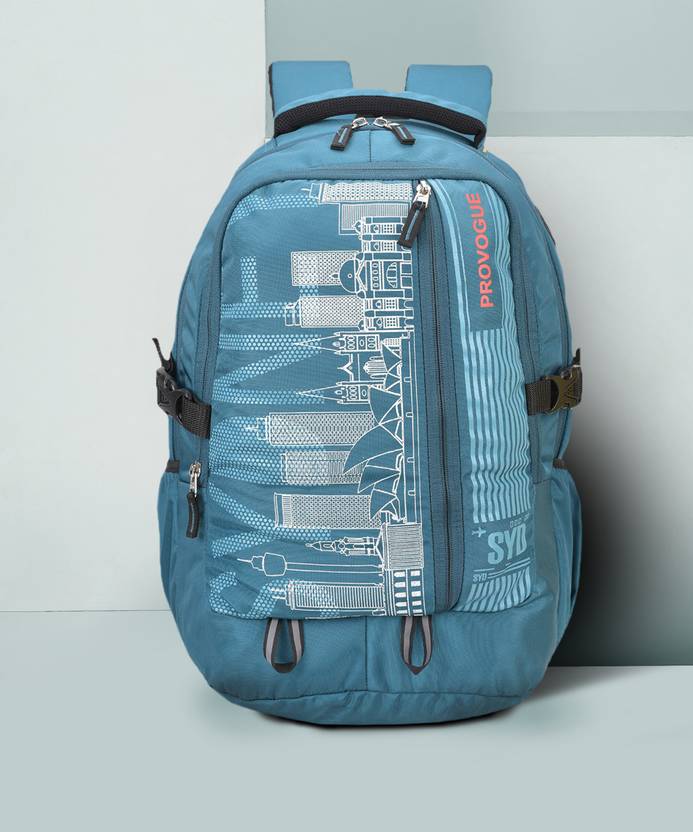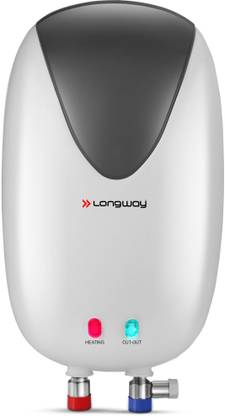 Welcome to our Flipkart Deals and Offers page! We're here to help you save money while shopping online on flipkart. As an deal website, we focus on finding and sharing the best deals, offers, and discounts available on Flipkart.
Our Flipkart Deals page is loaded with latest deals and wide range of category like phones, laptops, electronics, home gadgets, and fashion. We keep posting some handpicked lowest price deals and offers that you won't find anywhere else.
if you're searching for deals on iphone, mobiles, laptops, tablet, smartwatch or simply looking to save on everyday essentials, don't worry, We're here to provide you the lowest-priced deals and offers from Flipkart. We update Flipkart deals daily to ensure you always get the best prices.
Benefits of Flipkart deals at DealofthedayIndia

Best Deals : We are Flipkart Deal Finder. We bring you the best deals from Flipkart.
Save Time and Money : Say goodbye to endless searching. We gather all the deals in one place, so you save both time and money.
Exclusive Offers : at dealofthedayindia.com you can get the best hand-picked deals you won't find on any other deal site.
Daily Updates : We post and share latest deals and updates every day so that you can shop smart and save big on favorite product.
So start saving money today by checking out our Flipkart's Deal of the day.
How to Save Money on Flipkart:
Flipkart is a popular online store in India, offering a variety of products. At dealofthedayindia.com, we search for good prices and share flipkart today's offers. But, there are ways to save even more money when shopping on Flipkart.
Use Coupon Codes: Search for coupon codes on Flipkart's product page under the 'Offers' section, or you can also check our Flipkart deals where we mention coupon codes if available. Apply them during checkout for immediate savings.
Shop During Sales: Flipkart hosts frequent sales with discounts on a wide range of items. Keep an eye on their website for ongoing sales.
Bank Offers: Check if your bank has special deals for Flipkart shoppers. You might get exclusive discounts on No-cost EMI options, Exchange offers, Cashback offers,  and Instant discounts.
Compare Prices: Even though Flipkart offers competitive prices, it's smart to compare prices across different sellers.
Visit DealofthedayIndia: We search for and share the best-priced deals on Flipkart. You'll always find great options for Flipkart coupons, bank offers, upcoming sales, and product price comparisons.
What Can You Get from Flipkart?
Flipkart, offer a diverse range of products From mobile phones to electronic devices and accessories, large appliances, small home appliances, lifestyle items, furniture, baby and kids essentials, entertainment, and even grocery shopping, we've got it all covered. Explore the sections below to find out what awaits you at Flipkart.
At Flipkart, you can find a wide range of products to meet your diverse needs. Whether you're in the market for a new mobile phone, from budget-friendly options to top-notch models, we've got you covered with brands like Samsung, Apple, Xiaomi, and more.
In the realm of electronic devices and accessories, Flipkart offers a comprehensive selection. From laptops to DSLR cameras, headphones, and more, we cater to various needs and budgets.
When it comes to large appliances, we have everything you need to keep your household running smoothly. Explore our collection, which includes sleek TVs and efficient washing machines from brands like Samsung, LG, Whirlpool, and more.
For small home appliances that make life more convenient, we have you covered. Discover electric kettles, microwaves, coffee makers, and other handy items.
Lifestyle section, you can explore Western and Indian wear, footwear, jewelry, makeup, grooming tools, and more. Top brands such as Vero Moda, Nike, and Mac are right at your fingertips.
Setting up your home is a breeze with our furniture, all lab-certified for durability. Choose from renowned brands like Nilkamal, Godrej Interio, and Urban Ladder to ensure both quality and style.
Baby and Kids section, which offers essentials like diapers and strollers from trusted brands like Huggies and Johnson & Johnson.
If you're looking for entertainment or leisure, dive into our selection of best-selling books, gaming consoles, fitness gadgets, and more for a balanced life.
Don't forget to explore our Grocery/Supermart section, where you can find daily essentials like pulses and spices. And for incredible deals, be sure to check out our 1 Rupee Store.
Flipkart Grocery Sale: Save Big on Your Groceries With ₹1 Deals
Flipkart is providing an amazing chance to save big on groceries with their ₹1 deals available at the Flipkart Supermart Store. These ₹1 deals change daily and include a wide range of items from top brands like Kellogg's, Tata Gold, Parle G, Lays, and more. Besides the ₹1 deals, you can also enjoy discounts of up to 60% on food grains, oil, ghee, and other essentials. Shop for your groceries online and get them conveniently delivered to your doorstep. Don't miss out on these incredible savings!
Flipkart Festival Sale and Offers:
Flipkart, a top online shopping store in India, and famous for its fantastic sales all year round. You can get big savings during their upcoming festivals, like the Big Billion Days Sale, Diwali Sale, Big Saving Days, Republic Day Sale, Independence Day Sale, Holi Sale, Rakshabandhan Sale, Christmas Sale, New Year Sale, Black Friday Sale, and Electronics Sale. These mega sales offer discounts of up to 90% on a wide variety of products, including smartphones, laptops, electronics, home appliances, fashion, and more. You will find best price deals on products you need and want.
Flipkart regularly hosts sale events throughout the year. Check our list of upcoming Flipkart sale events to stay informed about the next sale dates and make the most of these festive opportunities to save big
| Flipkart Next Sale | Expected Date |
| --- | --- |
| New Year Sale | January 1-7, 2023 |
| Flipkart Heart Days | February 7-14, 2023 |
| Flipkart EMI Days | February 20-27, 2023 |
| Flipkart Women's Day Sale | March 8-12, 2023 |
| Holi Sale | March 16-20, 2023 |
| Flipkart Mobile Bonanza Sale | April 15-21, 2023 |
| Flipkart Summer Sale | April 25-29, 2023 |
| Flipkart Year End Sale | May 30-June 5, 2023 |
| Flipkart End of Season Sale | June 15-19, 2023 |
| Monsoon Sale | June 25-29, 2023 |
| Flipkart Big Shopping Days Sale | July 20-26, 2023 |
| Grand Gadget Days Sale | July 30-August 5, 2023 |
| Flipkart Freedom Sale (Big Saving Days) | August 10-16, 2023 |
| Independence Day Sale | August 15-19, 2023 |
| Grand Festive Sale | September 15-21, 2023 |
| Dussehra Sale | October 20-23, 2023 |
| Flipkart Big Billion Days Sale | October 10-14, 2023 |
| Flipkart's Big Diwali Sale | October 28-31, 2023 |
| Flipkart Brandtastic Party | November last, 2023 |
| Flipkart TV Days | November 15, 2023 |
| Flipkart's Black Friday Sale | November 20-23, 2023 |
| Flipkart Christmas Sale | November 30-December 4, 2023 |
| Year-End Sale | December 15-21, 2023 |
| Grand Gadgets Days Sale | December 25-31, 2023 |
Flipkart Offer Zone:
This company provides interesting and smart offers where people can find their daily best offer of the day.
Flipkart Deal of the day: Every day offers updated in Deals of the day section so that people can get new and latest offers for their products.Deals of the day starts usually from 12pm on every day where Flipkart provides flat 40% to 60% discounts on every products.Flipkart provides products from different zones like Electronics, Home & Kitchen, Men's Lifestyle, Women's lifestyle, Baby and kids, Books, Sports and Others.
Top Offers: Day by day Flipkart starts interesting offers for people where they can get their products on low cost schemes. It is going to start an offer from 8 to 12 December where we have to install its application and login to the application then Flipkart will notify our Smartphone with voucher code in 24 hours. By Coupon code we can shop on cheap rates.
Electronic Offers: Through the Flipkart Latest Offers we can get our best deals on electronic products. We can also get interesting deals on electronic item through Flipkart Sale.
Fashion offers: In Flipkart Offer Zone there are many smart offers with clothes, foot wears, jewelries etc. We can get our best fashion offers through Flipkart Latest Offers.
Flipkart Plus Membership and First Subscription:
Flipkart Plus membership and Flipkart First Subscription are both premium services offered by Flipkart, providing benefits like free and expedited shipping, early access to sales, and exclusive discounts. However, they differ in their cost and additional perks. Flipkart Plus is a complimentary loyalty program attainable by completing four transactions in a year, granting access to its benefits for one year. In contrast, Flipkart First Subscription, priced at ₹500 per year, includes all Flipkart Plus perks along with added advantages such as reduced same-day delivery costs and priority customer service.
Here's a table showing the main differences between Flipkart Plus membership and Flipkart First Subscription:
| Feature | Flipkart Plus membership | Flipkart First Subscription |
| --- | --- | --- |
| Cost | Free | ₹500 per year |
| Eligibility | Complete 4 successful transactions in the last 365 days | Pay ₹500 |
| Benefits | Free and unlimited next-day delivery on eligible products, free standard delivery on all products, discounted same-day delivery, priority customer service, early access to select sales and offers, exclusive discounts and offers on select products | All of the benefits of Flipkart Plus membership, plus discounted same-day delivery and priority customer service |
Flipkart Plus Membership:
Flipkart Plus is a loyalty program designed to reward Flipkart customers with numerous advantages, such as free and unlimited next-day delivery on eligible items, complimentary standard delivery for all purchases, reduced rates for same-day delivery, priority customer support, early access to exclusive sales and promotions, and special discounts on select products. To qualify as a Flipkart Plus member, one must complete four successful transactions within the past year, after which the program's benefits are accessible for a year. This program proves highly advantageous for regular Flipkart shoppers, offering significant savings on shipping costs and providing swift order deliveries, along with early access to deals and unique discounts, making it a valuable investment.
Flipkart First Subscription:
Flipkart First Subscription is a service for customers which can be subscribed for a year by paying Rs.500. After subscribing it people can get some special facilities for a year like Free Shipping On Your Orders, Discounted Same Day Delivery, Free In-a-day Delivery, Priority Customer Services, Exclusive Offers etc.
Which program is right for you?
If you shop at Flipkart often and want to cut down on shipping costs while enjoying exclusive deals, Flipkart Plus membership is a good choice. However, if you desire all the perks of Flipkart Plus membership along with discounted same-day delivery and priority customer service, then Flipkart First Subscription is a good option.
Ultimately, the best program for you depends on your individual needs and budget.
Flipkart Payment Options, Delivery, Shipping Info and Return Policy:
in this we provides you information about Flipkart's payment options, delivery choices, and return policy, including details on accepted payment methods, delivery timeframes, shipping costs, and the return process.
Payment Options: Flipkart offers various payment methods, including credit and debit cards (Visa, Mastercard, Maestro, American Express), net banking, UPI, popular wallets like Paytm, Google Pay, and PhonePe, as well as cash on delivery (COD).
Delivery: Flipkart provides different delivery choices, such as standard delivery (3-5 business days), express delivery (1-2 business days), and same-day delivery (available in select cities). Shipping costs depend on the product and delivery method chosen.

Shipping: Flipkart offers free shipping on orders above ₹500. For orders below ₹500, a shipping fee of ₹40 is charged. Flipkart Plus members get free shipping on all orders, regardless of the order value.
Return Policy: Most products on Flipkart have a 7-day return policy, while certain items like electronics and appliances come with longer return windows. To initiate a return, simply visit the Flipkart website or app. Keep in mind that for COD orders, you should have the exact cash amount when the delivery person arrives, and when returning a product, ensure it's securely packaged with the original packaging if available. Flipkart typically processes refunds within 7 business days upon receiving the returned item.
Flipkart Customer Support:
Flipkart is giving most effective Customer Care support services for 24×7 hours. Support and inquiry numbers are (080) 4352 6600, (0124) 6150000 or 1800 208 9898 where we can contact to resolve our problems. It offers warranty services on most manufactured products for its reliability
URL : http://www.flipkart.com/
Email : [email protected]